Convert more phone calls into admits
24 hours a day - 7 days a week including holidays, in under 10 seconds from anywhere.
Request demo
Accelerating and simplifying
Designed for treatment centers
to admit on the first call, i
mprove patient relations, increase revenue and streamline workflow. 
Verify insurance benefits 24 hours a day – 7 days a week including holidays in under 10 seconds
Single sign-on access to 625+ insurance companies from our web, mobile and Salesforce app
Protect your insurance revenue and get real-time notifications when a patient's insurance lapses
No contracts
month-to-month
30-day
money back guarantee
Why VerifyTX?
The window of hope when someone calls is often incredibly small.

The faster you can help someone, the better chance you have of providing them with potentially life-saving care.
We partner with 650+ treatment facilities in 40+ states, nationwide.
Our customers have verified over one million insurance policies helping close the gap between insurance submission and patient admission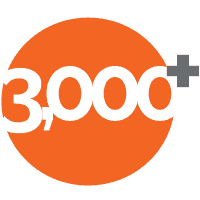 Last year, we caught 3000+ lapsed policies on our customer's billable censuses
Our customers
See what our clients are saying about using VerifyTreatment.
"VerifyTX is an absolute life saver, for myself as an intake coordinator and for the clients whose lives depend on our services. So many times in the past I had to make clients wait on insurance verification overnight or worse over the weekend.
Justin M - Intake Coordinator
Broadway Treatment Center
"I'm glad we have this now. It's the only online verification systems that comes close to calling the provider….obviously, we'll still do that, but VerifyTX allows me enough info to approve an after hour intake or not. I've worked with just about every other "Instant VOB" software/programs, and VerifyTX is the only one I'm comfortable enough with to make after hour decision on an intake"
– Lee G, CEO
Choices Private Recovery
VerifyTX has been such a huge help for me and my facility. The wide array of insurance options makes it way better than other similar programs and a life saver on nights and weekends for people who need immediate help. I highly recommend it to any company in the behavioral health field."
– Zac C, Director of Digital Marketing
First Step Behavioral Health
"We verify our census at least once a week, and catch a minimum of one termed policy each time with VerifyTX. That translates to several thousands of dollars a week saved, because we are able to be proactive about protecting our revenue."
– Matt H, Executive Vice President
Transformations Treatment Center
I've been using VerifyTX since it was in the testing phase, and even since then it has proven to be an invaluable tool to not only myself but my entire company. It's proven itself to provide more in depth information than other products with the same purpose. I would recommend this product to anyone who works in the medical field who is looking for a simple tool for verification of benefits."
– Matt S, Admissions Coordinator
Spring Gardens Detox
"The value of a user friendly and mobile verification tool that gave you access to so many insurance companies' databases was obvious. On several instances, VerifyTX allowed me to quickly get an addict the help they needed when otherwise I would've had to wait until insurance companies opened the next day to make any decisions."
– Dairo R, Admissions Director
Behavioral Health of the Palm Beaches
Schedule a demo
Let's chat for 10-15 minutes and we can show you how to leverage your admissions process.